Who we are
We are a community based charitable organization and proud of our diversity and shared passion to help others.
Our management team, staff and volunteers come from all walks of life and are located on 4 continents, representing a dozen nationalities and various faiths. This diversity of thought helps us better understand the needs of the communities we serve.
Teachers on Wheels is dedicated to play an important role in knowledge and skill development of learners in order to inspire and influence responsible citizens of tomorrow.
We believe education is a fundamental right of every global citizen and the foundation to an equitable society. Teachers on Wheels is dedicated to help people of all ages from low socio economic regions to gain prosperous lives through quality education and skills training.
children globally not achieving literacy and numeracy proficiency
children worldwide live in Central or Southern Asia
of worldwide children who can't read proficiently live in Central or Southern Asia
of poor children in India do not go to school
Making education accessible to all
Our mobile classrooms travel to remote villages in Southern Asia where access to education is often limited and illiteracy levels are high.
We believe that improving literacy and numeracy levels in children and adults is fundamental to a better quality of life.
Literacy and Numeracy provide critical scaffolding for young people and are prerequisites for socio-emotional skills, the ability to compete in the job market and to succeed in everyday life.
Literacy is the ability to read, write, speak and listen in ways that will allow us to communicate effectively to a variety of different audiences and to make sense of the world. We need numeracy to solve problems and make sense of numbers, time, patterns for everyday activities like cooking, going shopping and even playing sport.
The Teacher on Wheels mobile classroom provides a safe environment for children and adults to learn basic Literacy and Numeracy skills. Our first mobile classroom launches in a rural area outside of Bangalore, India and is set to attract over 150 families with about 80 children.
According to the World Bank, one third of the working age population in low- and middle-income countries lack the basic skills required to get quality jobs. Unskilled workers are forced into unemployment or are stuck in unstable low-wage jobs that offer little career mobility or growth. As they age, they become increasingly vulnerable to job losses and labor market changes.
Teachers on Wheels equips teenagers with practical skills that will become their foundation to a successful entry into the job market. Students can advance their vocational skills to improve their employment opportunities to become trainees or apprentices at established companies.
Short term modules in vocational skills such as carpentry, plumbing and farming techniques are designed to help adult learners in low- to no-income rural areas improve their quality of life.
According to World Bank calculations, more than two billion working-age adults are not equipped with the most essential literacy skills required by employers.
With Teachers on Wheels, mature aged learners can learn skills to ensure their independence and become self reliant. These classes are focused on an adult audience and taught in local languages by local teachers. Courses consist of basic Literacy and Numeracy, Counseling as well as Skills Development to improve their economic status and well being.
We work in partnership with local leaders to identify the communities that need our services the most.
We plan to launch our first Teachers on Wheels mobile classroom to support rural areas around 60 miles (100 kms) from Bangalore, India.
The majority of India's poor (some 770 million people or about 70 percent) are found in rural areas.
Teachers on Wheels is a global organization with offices and partners in the United States, Australia and Southern Asia.
Though our main focus and a large portion of our work consists of bringing our programs to the poor and disadvantaged in Southern Asia, we also operate tutoring, mentoring and skill development programs for low income groups in the United States and Australia.
Globally, 6 out of 10 children and adolescents are not achieving minimum proficiency levels in reading and mathematics.
Southern Asia
In India, some 770 million people or about 70 percent are poor and live in rural areas. Here lives the world's largest population of children and adults who cannot read or write. India is home to 10.1 million working children in the age group of (5-14) years (Census, 2011).
In Sri Lanka, 200,000 children (ages 5-14) never enter school. Affected by the 2004 Tsunami and 30 years of ethnic disturbance, there has been a sharp increase in mental health issues, increase in suicide rates and higher unemployment rates.
Teachers on Wheels will help disadvantaged children in Southern Asia with limited access to education to gain literacy and numeracy proficiency. Practical skills development for adolescents and adults, will help learners increase their outlook of securing a quality job and financial stability.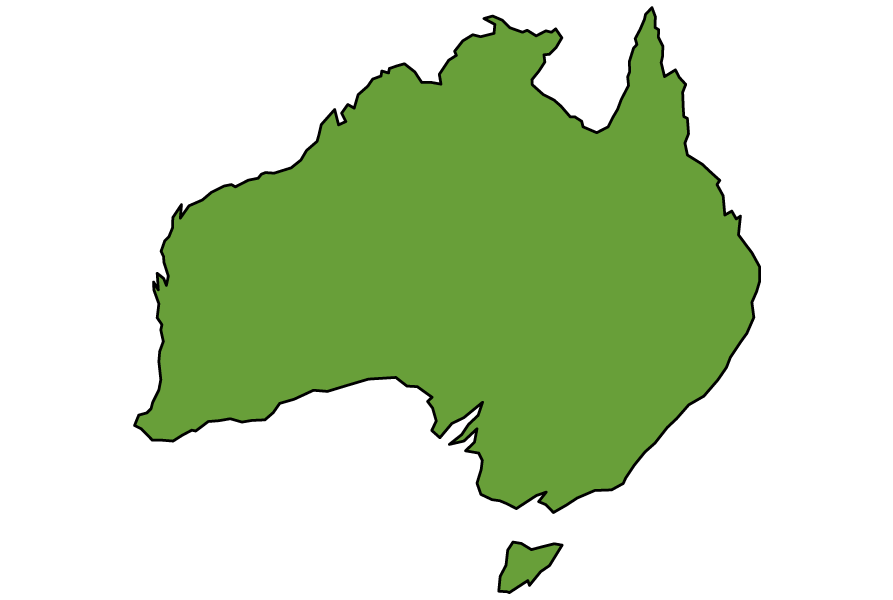 Australia
22% of parents live in remote locations.
40% of students have health issues preventing them from attending regular schools.
70% parents do not have a paid employment in low socio-economic communities.
Teachers on Wheels can reduce the burden on mothers who are often the key educator. We offer students the opportunity to attain or further develop, key skills and knowledge for their long term educational success.
United States
In the United States Teachers on Wheels partners with technology companies to bring computer literacy to children and adults in low income neighborhoods. Computer literacy, the ability to use computer programs in an effective manner, is considered an important skill in developed countries and often a requirement that companies ask of todays employees.
Our programs help children and youths in school to use digital tools to improve their studies and prepare for the requirements of higher education. For young people about to enter the job market or adult learners trying to re-enter the job market, the skills learned through these programs help enhance job opportunities.
Meet Ram
Over 70% of people in the developing countries live in the rural regions. Everyday people are moving away from the farms looking for jobs in cities often with no educational background.
Ram moved from Northern India looking for a job in India's Silicon Valley, Bangalore. He found a job as a cleaner in a restaurant for an exchange of free boarding and lodging. Teachers on Wheels, India was able to offer regular evening classes through the local teachers' network to improve his literacy and numeracy skills with the goal of providing Ram the foundation for a future career.
Join us and help people like Ram to take the next step in their life's journey for only $30 a month for our teachers to provide 3 hours of one-to-one coaching and skills training a week.
I thought I made a mistake by moving to a big city from my village in Bihar. I was put in contact with this NGO who found me a job as a cleaner in a restaurant. Today I am a trained cook with a secure job and more confident to face the world.
A Teachers on Wheels student
My husband was an Auto Rickshaw driver, he was the only source of income for my family. I can boldly say that the financial support and ongoing visits by the Teachers on Wheels staffs was the reason for turning my family situation around.
A Teachers on Wheels student
Meet Jayanthi
A recently widowed Jayanthi was forced to take up a home based business in sewing and catering service to support her school going children.
Teachers on Wheels, India was able to connect Jayanthi with skilled people to help her establish the business and provide ongoing training on business skills.
Meet Abdul
Losing his father, at a very young age, the twelve year old Abdul was forced to take up his father's job as a vegetable hawker. He had to support his four younger sisters and an uneducated mother.
The evening mentoring program by Teachers on Wheels, India taught Abdul the importance of numeracy and literacy to help managing purchases and understand cash flow for his business.
Teachers on Wheels helped me with the basic reading, writing and math skills. I am able negotiate with wholesalers and sustain the business after two challenging years.
A Teachers on Wheels student